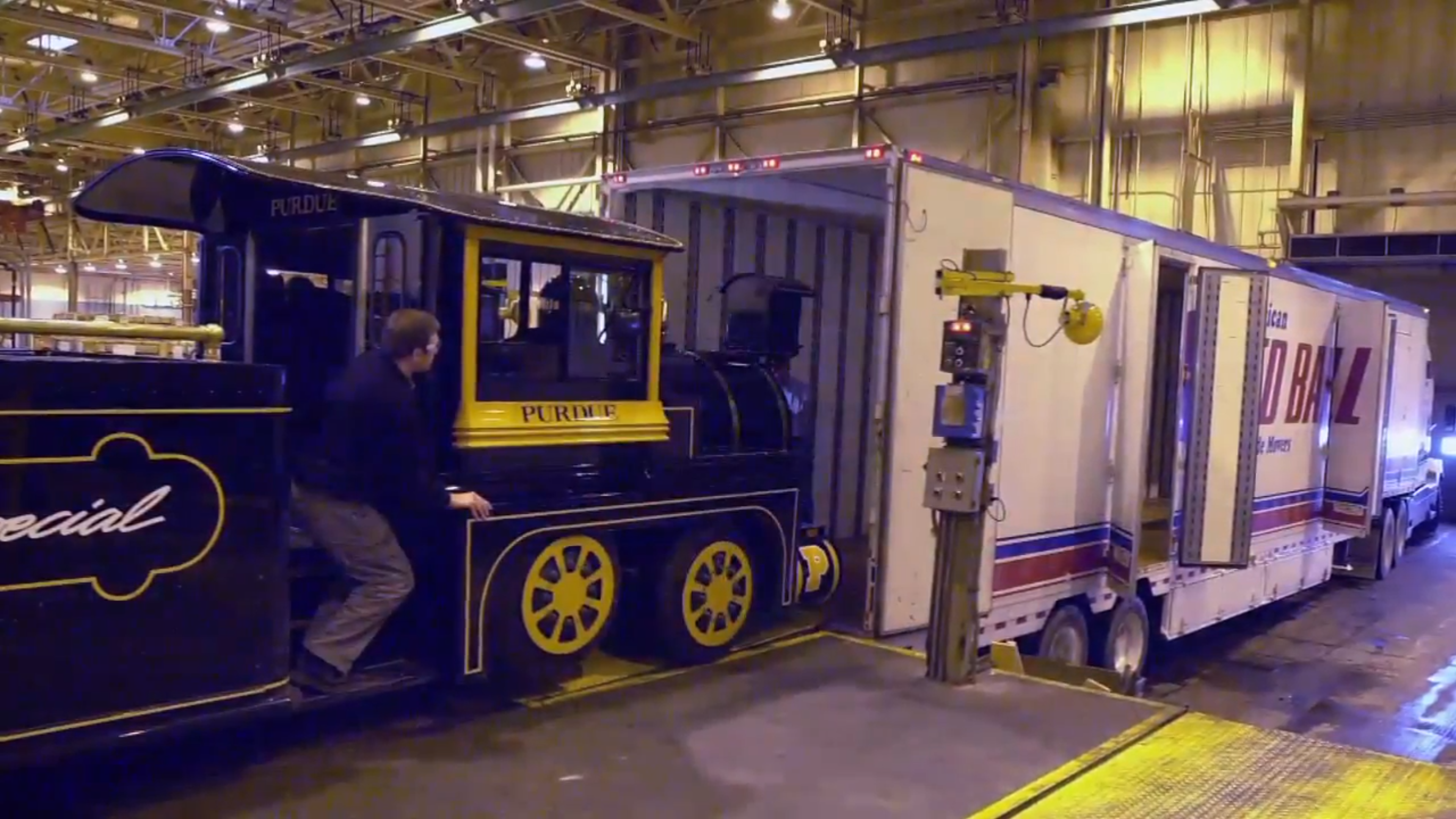 The Boilermaker Special VII is headed to the Foster Farms Bowl to support the football team in its first bowl game in 5 years! This will be the farthest the BMS VII has ever been from West Lafayette and only the second time in the history of the Boilermaker Specials that a Special has been to California. Back in 2001, the Reamer Club put the BMS V on a semi-trailer and brought it along to the Rose Bowl (see image on the right). The Special is usually driven to all away football games, since it goes upwards of 75 MPH; however, 4500 miles is just a little too much (we did less than that for the 6 away games combined this year!). Therefore, we are trailering it again, and are thrilled to announce the Special will be in San Francisco and Santa Clara!
Going too? Come catch a ride or get a picture!
If you're going to be in San Francisco on the 26th or Santa Clara on the 27th, be sure to check back here for events the Special will be in to catch a once-in-a-lifetime ride or picture!
12/26 from 11:00 AM – 1:00 PM: Pep Rally at Herman Plaza in San Francisco
12/26 from 1:00 PM – 2:00 PM: Rides for Members of the Purdue Alumni Association (must download the app and be a member)
12/27 at 5:30 PM: Kickoff at Levi Stadium! We're parking at the "Faithful Mile" so come stop by while you're there!
Stay tuned for more events and opportunities!
Keep up with the Boilermaker Special on social media!
Win. Bucket. Bowl. BOILERS!!!!!!!!! #BoilerUp 🚂🏈💨 pic.twitter.com/dBXX7OGH87

— The Boilermaker Special (@BMSVII) November 25, 2017